Our Veterinarians
Alphington & Fairfield Vet
Getting to know you and your pets is one of our favourite things about working at Alphington & Fairfield Vet. And it's only fair you get to know a little about us, too.
Dr Louise Pierce
Veterinarian 
Louise has an obsession with all things rabbit! From her pictures around the house to the ridiculous phone cover she carts around, her world revolves around these long eared creatures. That being said she has got a keen interest in other unusual pets and has been seen treating anything from lizards to cows in her time. She shares her home with a small rabbit army, two dogs, a cat and one duck. In her spare time she loves getting out in the garden and spending time on her nanna crafts.
The official stuff
Louise graduated from Melbourne University in 2010. Since graduation Louise has worked in numerous practices in both Melbourne and rural Victoria and has developed a professional interest in rabbit and exotic medicine. She provides both first and second opinions on unusual and exotic pets and loves learning about the latest and greatest updates in the field. She has also completed a two year course in small animal medicine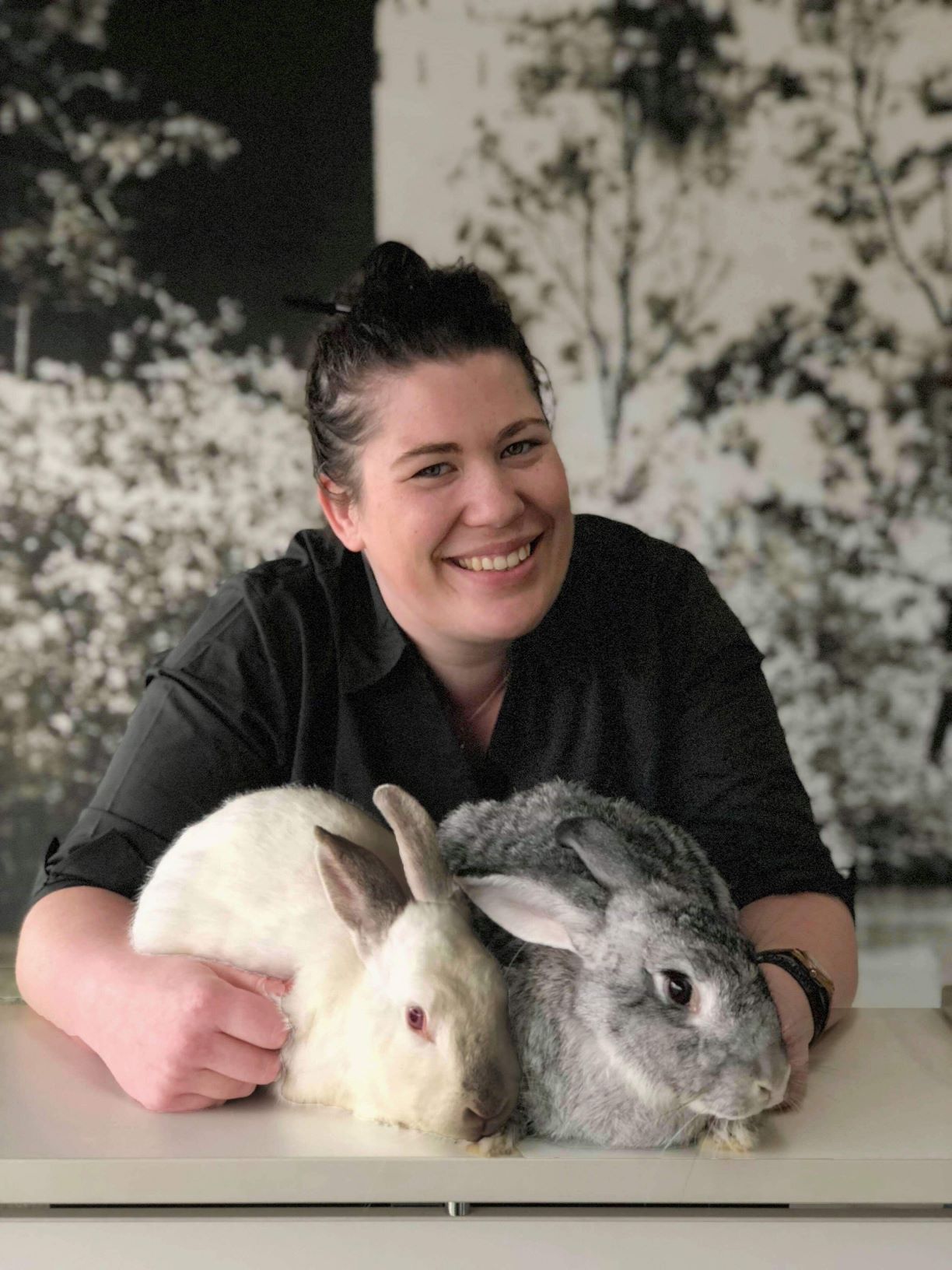 In three words, Louise is: Enthusiastic, compassionate and rabbit-crazy
Dr Stacy Tay
Veterinarian 
More info about Stacy to come soon.
Dr Tina Knight
Veterinarian 
Tina loves dogs and cats but has always had a special interest in those animals feathered, scaly and the other small furries. She has spent the last 15 years working in small animal practice in North Queensland, Sydney and over 10 years at the University of Melbourne. Tina has been lucky enough to get to play with and treat a diverse array of animals from cockatoos and chickens to rabbits, seals, snakes, turtles, and even a crocodile. She is a member of the Australian College of Veterinary Surgeons in small animal medicine and has completed further studies in avian medicine. She spends her time away from work wrangling 2 small children, a lovely elderly mastiff cross and a crazy eclectus parrot.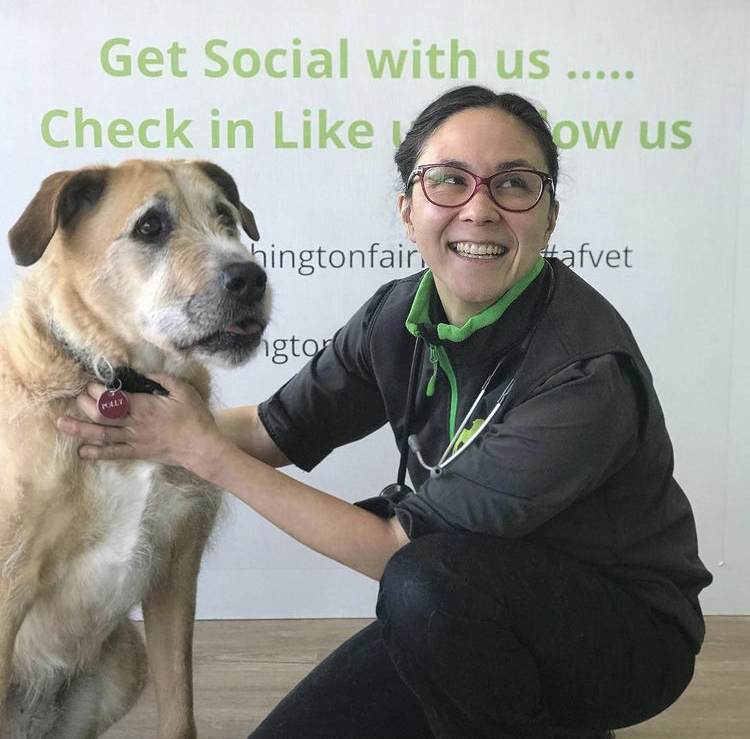 Dr Mark Matthews
Practice Principal/Veterinarian 
Mark has 25 years experience in veterinary practice, initially in New Zealand (or New Ziland as he pronounces it!) followed by a number of years in a busy practice in London. 
In recent years Mark has stepped back from veterinary clinical work to focus on managing the team and business. Mark is committed to ensuring our clinics provide the best care possible for our patients and the best experience for our pet owners.   Mark understands the key to this is our amazing people and is passionate about team wellness, team development and culture.

When Mark's not at work, the fitness fan(atic) can be usually be found running, at the gym or pottering in his garden.  At home, Mark and his partner Ant are at the beck and call of their very spoilt cat, Luke. 
The official stuff
Mark graduated from Massey University (NZ) in 1998. He recently completed a postgraduate course in ophthalmology through Sydney University and regularly attends conferences and continuing education events to keep up to date with the latest developments in animal health and wellbeing. Mark made Melbourne home in 2005, taking the helm of Kew Vet in 2009. Since then the practice has expanded to include Kew Vet and Cattery (2014) and Alphington and Fairfield Vet (2017). Mark is a member of the Australian Veterinary Association and the Australian Small Animal Veterinary Association.
In short, Mark is: Caring, energetic and likely to be off for another run…….
Our Vet Nurses and Support Team
Alphington & Fairfield Vet
Kirstie
Veterinary Nurse
Kirstie
fell into her vet nursing career in Brisbane back in 2007. In January 2019 after many years and a move interstate she has now joined our team.
She is looking forward to working on her bunny knowledge (these cuties are illegal in QLD) and providing a high standard of care to all patients in hospital.
Kirstie
spends her free time at home tinkering with her 3 aquariums, and wrangling her 2 cats and 2 dogs; a Border Collie and a Newfoundland.
She has a weakness for giant-breed dogs: the more drool the better, but stills gives plenty of attention (and treats) to all the fluffy or scaly pets that may pop into the clinic to say hello.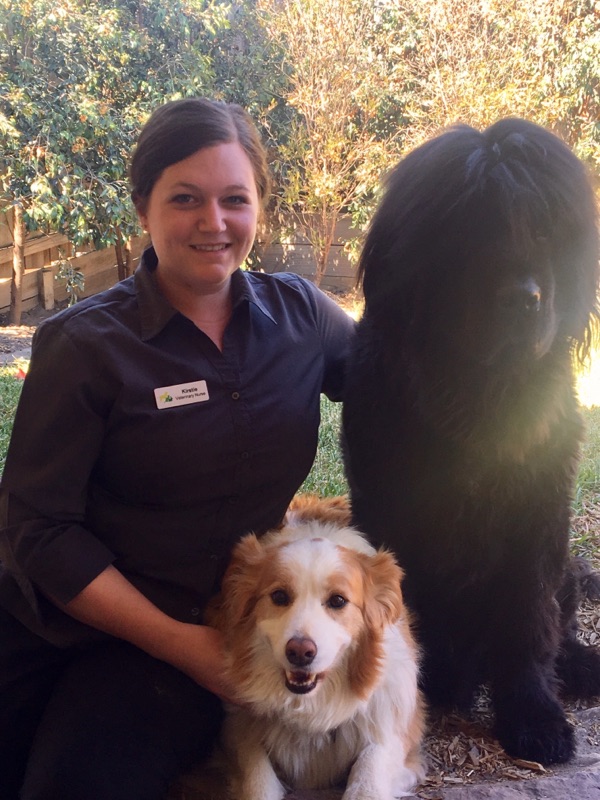 Cassie 
Veterinary Nurse
Cassie has always had a passion for animals and a few years ago she decided to leap into a career change. She completed her qualification in 2020 and joined the team at Alphington and Fairfield Vet later in the year. Whilst she loves all aspects of nursing, she has a keen interest in the diagnostic side of things – microscope examinations for the win! 
In her spare time she can be found baking up a storm, travelling and spoiling her beautiful German Shepherd Jensen.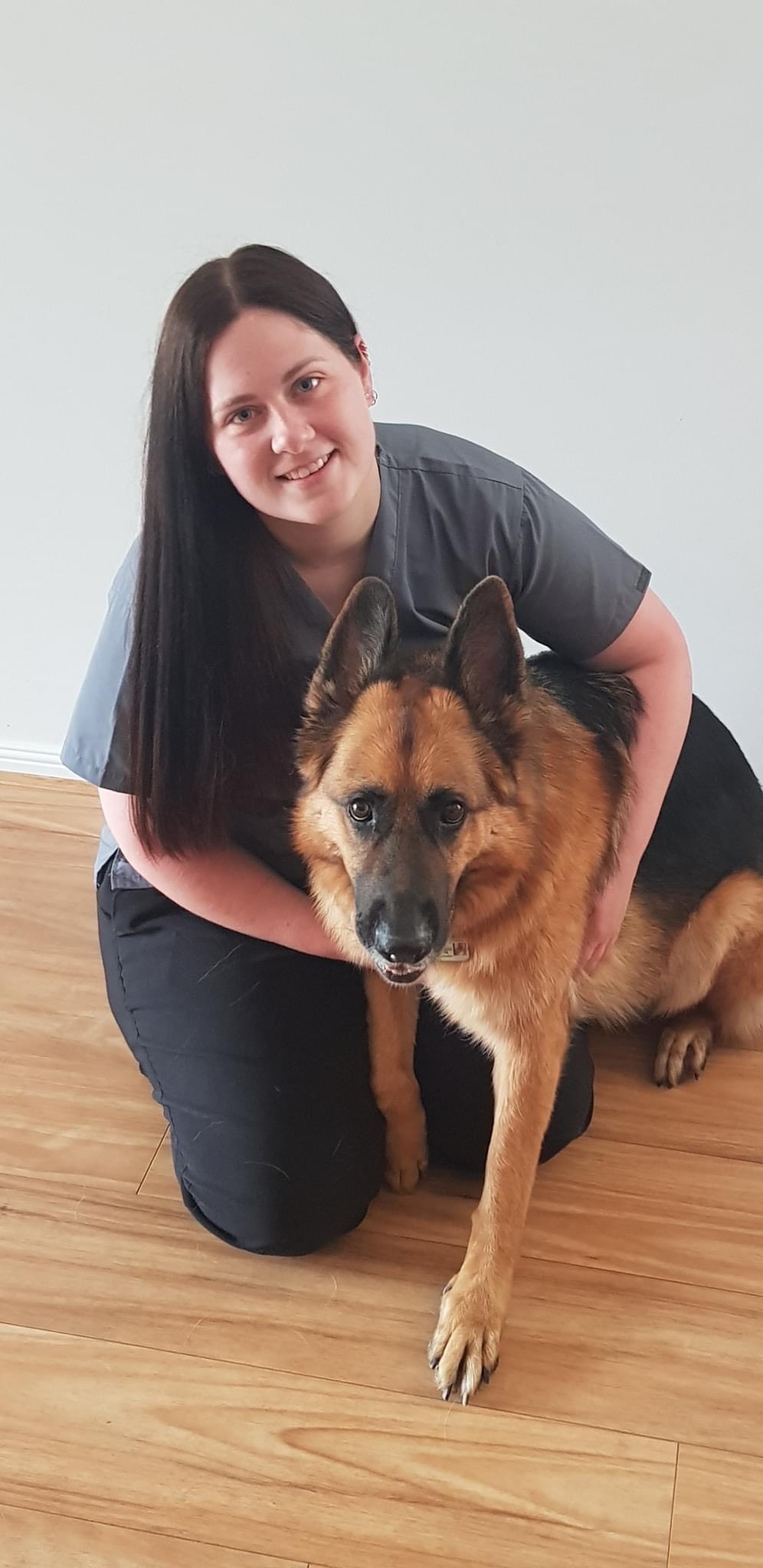 Anita
Veterinary Nurse
Anita joined the team in 2019 and after having a short break to go to university and study paramedicine she discovered her real love for vet nursing and came back to us in 2021. 
Anita loves getting to know the clients and their pets and is partially excited about getting to work with our exotic animals.
When not at work Anita is caring and competing on her horse, Spencer.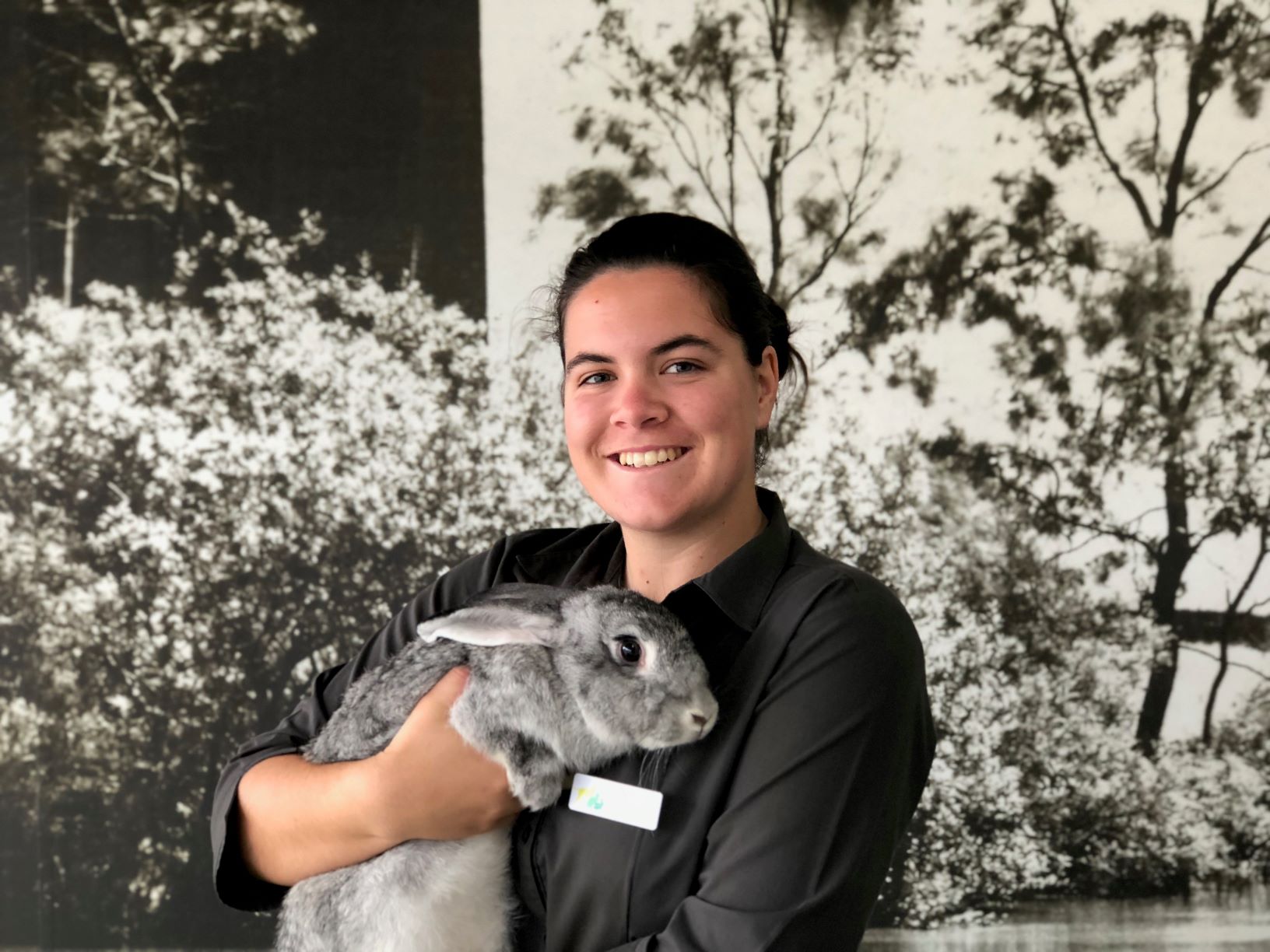 Mel 
Receptionist
Mel adores all things cats and has previously enjoyed 6 years working in animal welfare with these intricate and rewarding creatures.
Following that, Mel worked in the pet grooming industry where she found that developing a close bond with regular clients was just as fulfilling as spending time with their fur kids.  Mel joined our team in March 2021.
Mel's spare time is kept busy with a menagerie of pets; 2 cats, a dog, two canaries and last but absolutely not least, two goldfish.
.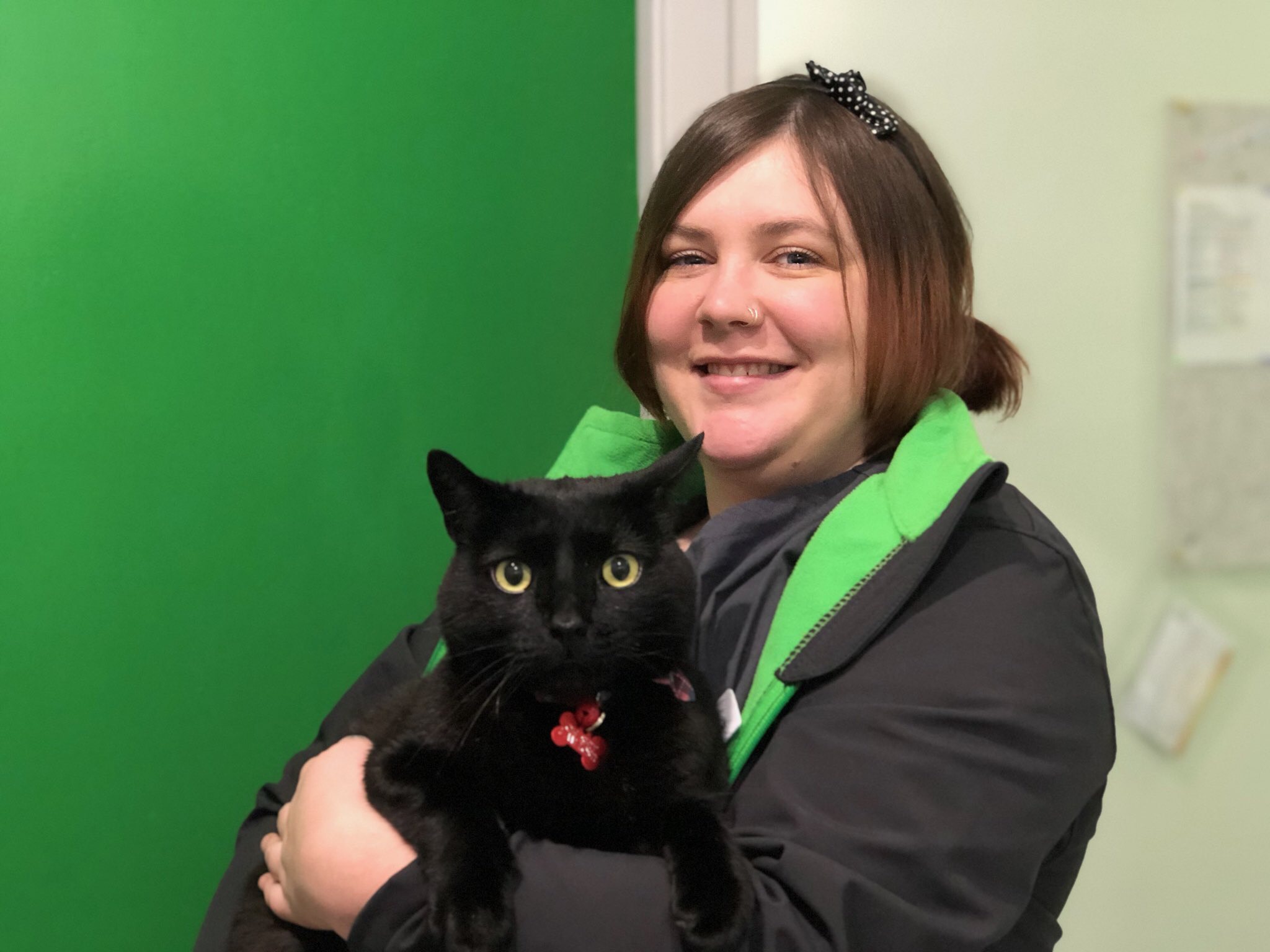 Jo Ward
Business Manager/Registered Vet Nurse
A whiz at soothing stressed cats, Jo also makes sure the staff all stay stress-free by ensuring everything runs smoothly at our practices in Kew, Hawthorn East and Alphington and Fairfield. She loves being part of a team dedicated to making sure every pet that comes through the door is given the absolute best care. She's mum to three kitties named Ianto, Frida & Diego.
The official stuff
Jo has been nursing since 2004 and practice manager since 2013. She holds a Certificate IV in Veterinary Nursing and Certificate IV in Frontline Management and has been with the practice since 2012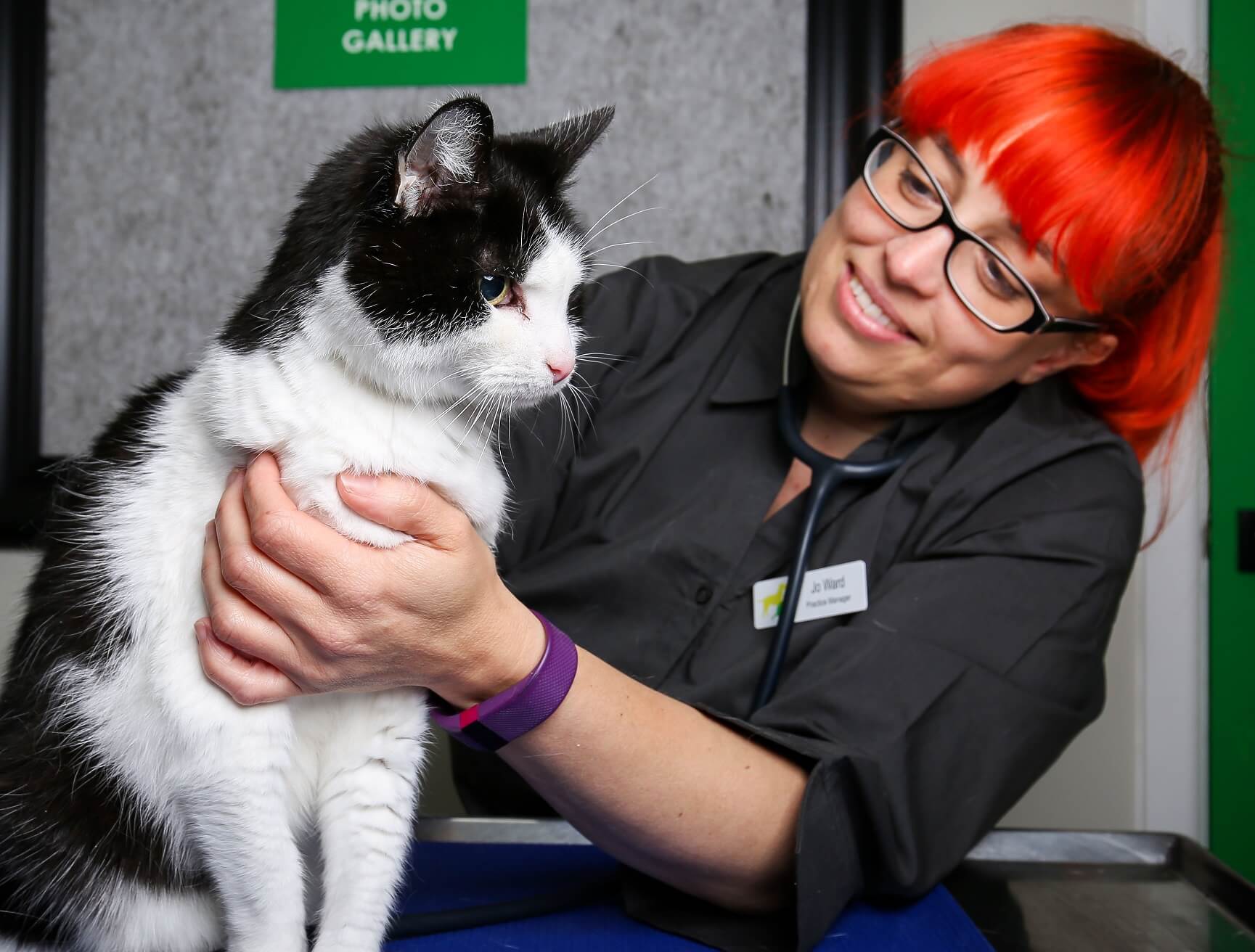 In three words, Jo is: Cats, cats, cats (oh, and super organised and conscientious!)
Contact Us
Alphington & Fairfield Vet
Our team of professionals are here to help make pet care easy. If you have any questions or concerns about your pet's health, don't hesitate to get in touch. We love talking about animals and we're more than happy to help! If you would like to make an appointment you can book online or give us a call to arrange a suitable time.
Opening Hours
Monday - Friday: 8.00am - 6:30pm
Saturday: 9am - 3pm
Sunday: Closed
Address
138 Wingrove Street, Fairfield VIC 3078